Love FROZEN? Us, too!
Jon took the kids to the sing-a-long viewing. We have bee n listening to the cd non stop in the car (funny side note, our 6 year old thought cd's ONLY work in cars, but needed to explain they cal so work in computers. Forget CD players! I feel old!) the kids are now doing their own performances (had to show my brother and his wife via Skype on Sunday.)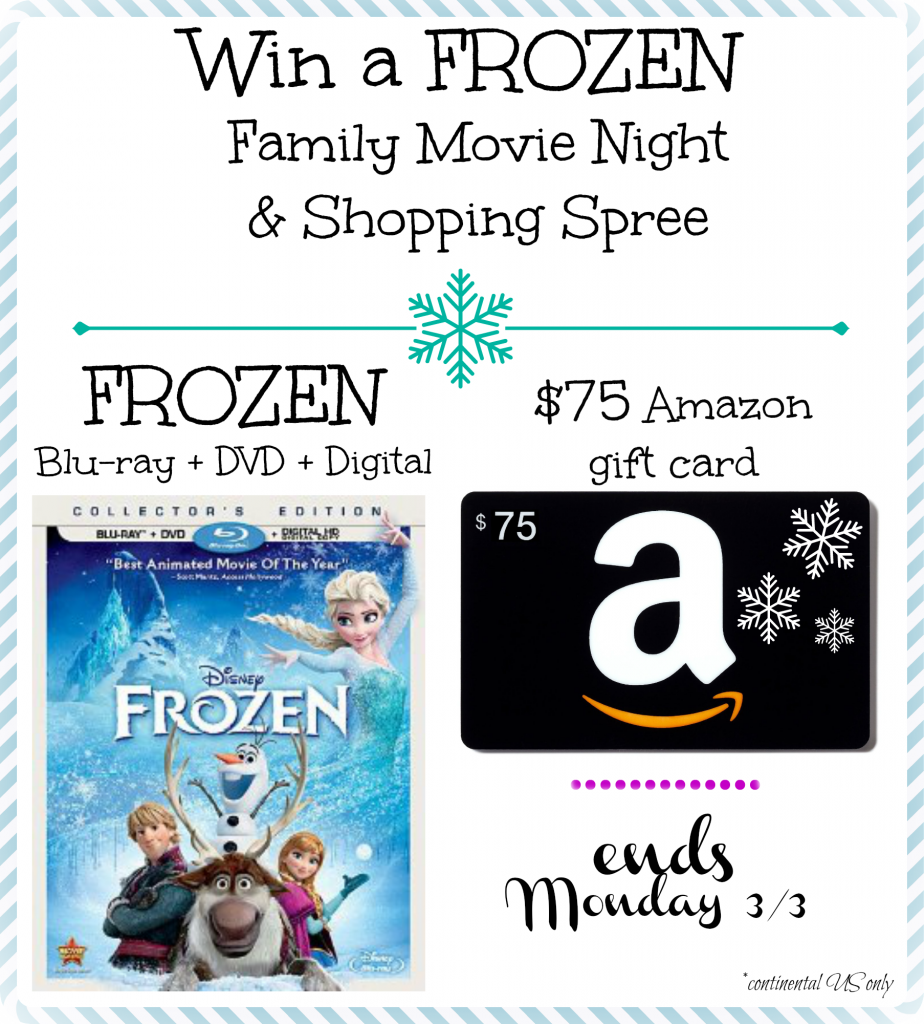 Welcome to the FROZEN Family Movie Night & Shopping Spree Giveaway!  We're joining together to give our readers the chance to own the Disney animated hit FROZEN and take their family on a virtual shopping spree.  One winner will receive a $75 Amazon gift card and a Blu-ray/DVD/Digital Copy of FROZEN the day it releases, 3/18.
He's Olaf!
We have been coloring lots of Elsa and braiding our hair (thank goodness, our 3 year old daughter has refused to have us even brush her hair, but now wants to have a little braid on her right side). She also wears a blanket wrapped around her like a dress and insists on going out in public this way!
In honor of the FROZEN DVD being made available for pre-order, Adventure mom has teamed up with other bloggers to provide you with a fun giveaway. We are in no way affiliated with Disney or Amazon. This something we out together because we love you, our readers!The giveaway goes live Sunday at 9PM MST.