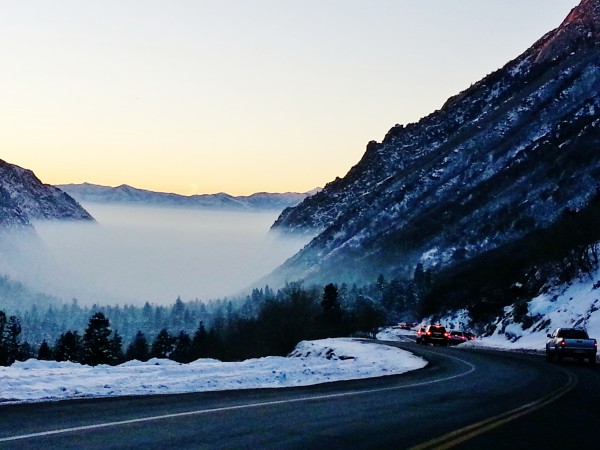 You can count on living through lots of smoggy days in January, February and sometimes even March in Utah. There are very few solutions that don't include difficult mass behavior changes for the entire population of our state.
Just when it seems you have no choice but to suck it in and take it, GoAdventureMom.com is here with a few simple suggestions to help you snub the smog.
1. Upgrade your air filter. This isn't the time of year to go cheap on your furnace filter. Your furnace draws outside air in to run your heater. Spend the extra cash to get the nicest one available so you're not breathing toxic air inside your home.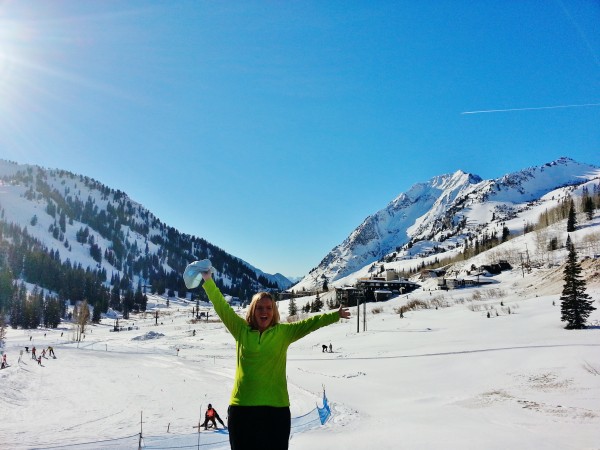 2. Get high. Guess what, during an inversion, high elevations have fresh air. We always hit the resorts during the inversion. If you've never been up the canyon during an inversion…this is what it looks like on the soupiest of inversion days in the valley. Crystal clear skies and sunshine. Not to mention, it's WARM at the resorts on inversion days. You can almost ski without your coat. If you don't ski, it's never too late to learn or there's no shame is just going for the food. They have some great eats up there.
You can also just try sledding. There are lots of great sledding destinations up the canyon and out of the inversion.
3. Hit Park City. Shopping, dining, and frequenting Main Street art galleries are some of my favorite things to do in Park City during the inversion.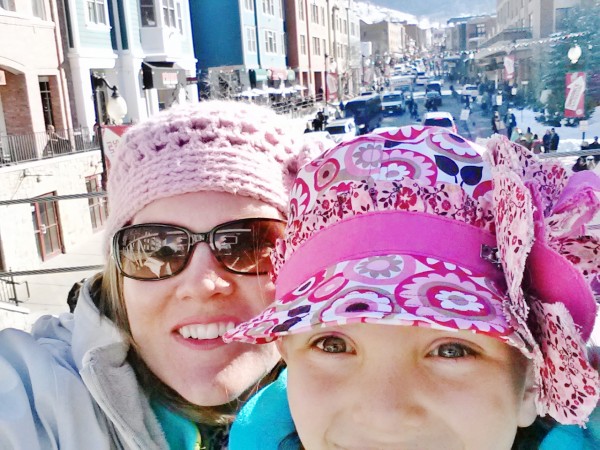 It's like being on a clean-air vacation. Don't forget the Sundance Film Fest which runs for half the month in January. There's always lots to do in Park City even if you don't go to ski.
4. Adopt a tropical plant.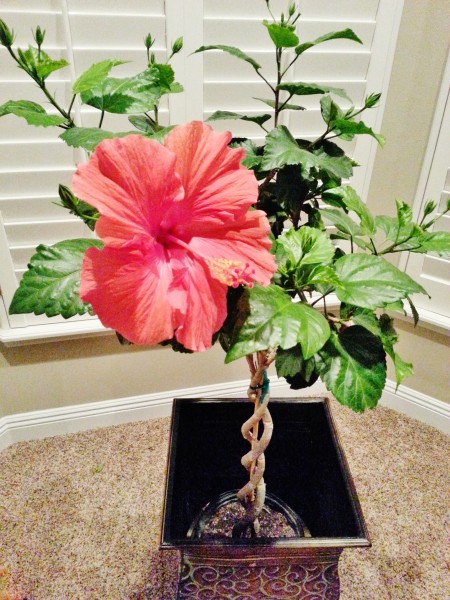 This is actually the best time of year to grow an INDOOR tropical plant, especially if you have a sunny south-facing window. This is my favorite winter pet purchased locally at Cactus and Tropicals.
This flowering Hibiscus lives in my office south facing window. I can always count on having at least one or two BIG blooms to brighten every day during the winter months.
5. Live like you're on the island. When it gets really smoggy outside, nothing makes me feel better than pretending I'm not here. I bust out my tie-dye shirts, use a little spray tanner on my face and listen to my favorite Maui, HI radio station KPOA over the internet. Nothing beats having a little island glow in the dreariest of winters.
Author End Note: Kristin Sokol authors TheVocalSokol.com, a blog dedicated to helping women stay happy mostly by doing fun things.